Jung-e-Azadi Memorial Complex: Overview
Location: Karatpur, India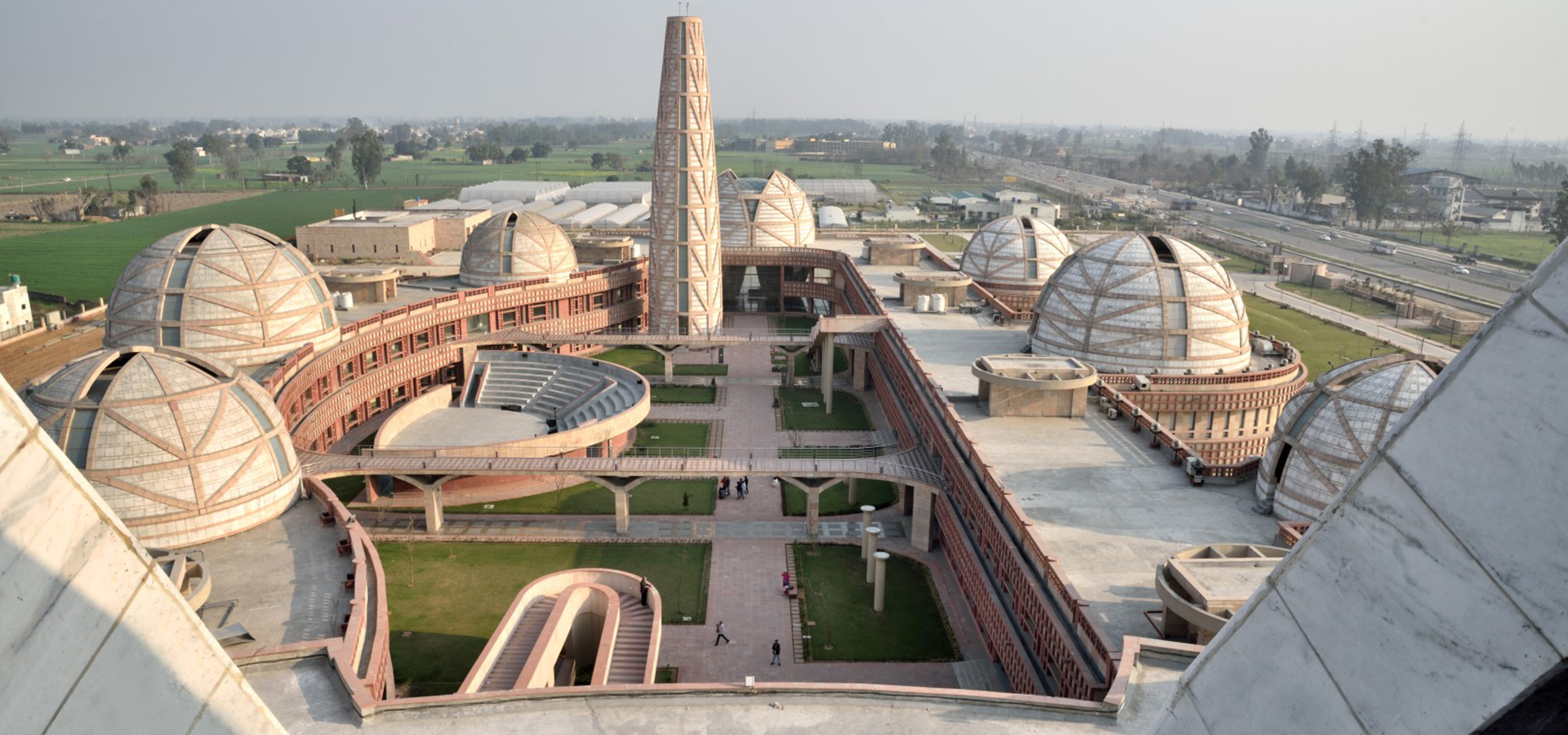 Description:
The concept of the Jang-e-Azadi memorial and museum is based on a circular enclosure which houses the focal centre of the memorial and integrates it with a harmonious ensemble of galleries amplifying the struggle and sacrifice for freedom around a ceremonial path. However the institutions representing auditorium, library and restaurant can function as autonomous units in independent buildings.
The aim is to design a lively museum which involves not only the surrounding community but also an important place for tourists.
The brief for the project includes a series of galleries, iconic memorial, library, research centre and a minaret with sacred flame. It was felt that part of the project's cost and running expenses could be earned back by a food court, movie hall, auditorium, shop, Laser show, open air theatre etc., which are  a part of the tourist centres.
Raj Rewal's concern was to create a vocabulary of design which would appeal to the general Public and relate to values inherent in regional culture.
The sense of exquisite beauty and lyrical rhythm is the hallmark of Punjab's sense of design as evident in the making of web like patterns in woven designs of Phulkari textile patterns which are based on flowers and plants.
The other source of influence on design was the strong and vibrant rhythm of Bhangra dance which is echoed in the sinuous and dynamic form of the complex.