State University of Visual and Performing Arts, Rohtak, India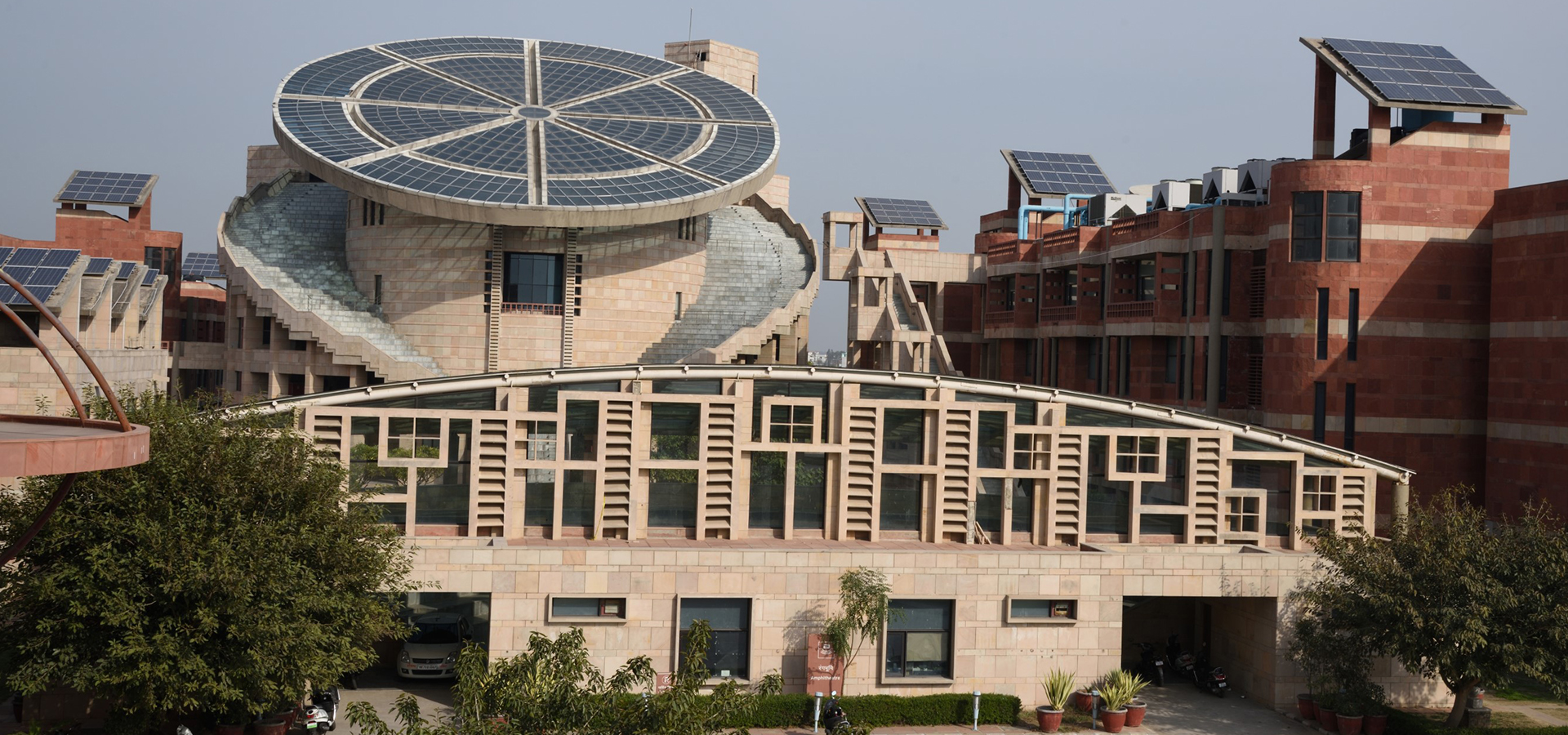 Description:
The project offered a unique opportunity to define a new urban complex in terms of traditional values and at the same time allowed us to take a quantum leap of fusing photovoltaic panels as an integral part of its design. The aim was to generate nearly 15 % of power requirements by renewable energy. This campus design draws upon the precedents of Nalanda archaeological ruins as well as Oxford University in England and Bologna University in Italy.
The concept of design is based on creating humane spaces between the buildings which merge with surrounding sandstone structures to create an ambience where students can intermingle and collaborate to expand their mind in creative endeavours. There are varied forms based on distinct functions to meet academic and symbolic concerns in the complex, but all of these are part of one major composition which aims to synchronize structure, space and light in a vast epic scale with a distinct "Rasa" or expression.
The performing and Visual Arts Institutional campus at Rohtak is arguably the most important urban complex to be built in North India after Corbusier's Capitol complex in Chandigarh. The whole campus is built in an area of 22 acres with a total built up area of 52000 sq . m . . Its four components of Fine Arts, Architecture, Film Making and Fashion Design are built around a series of interlinked courtyards dominated by emblematic structure for auditorium and library echoing symbolic values from India's historic past. Its slanting circular solar disc on the roof may well recall the Konark sun temples wheel or the dharma chakra from the Buddhist Stupas.