Supreme Court Co-Operative Group Housing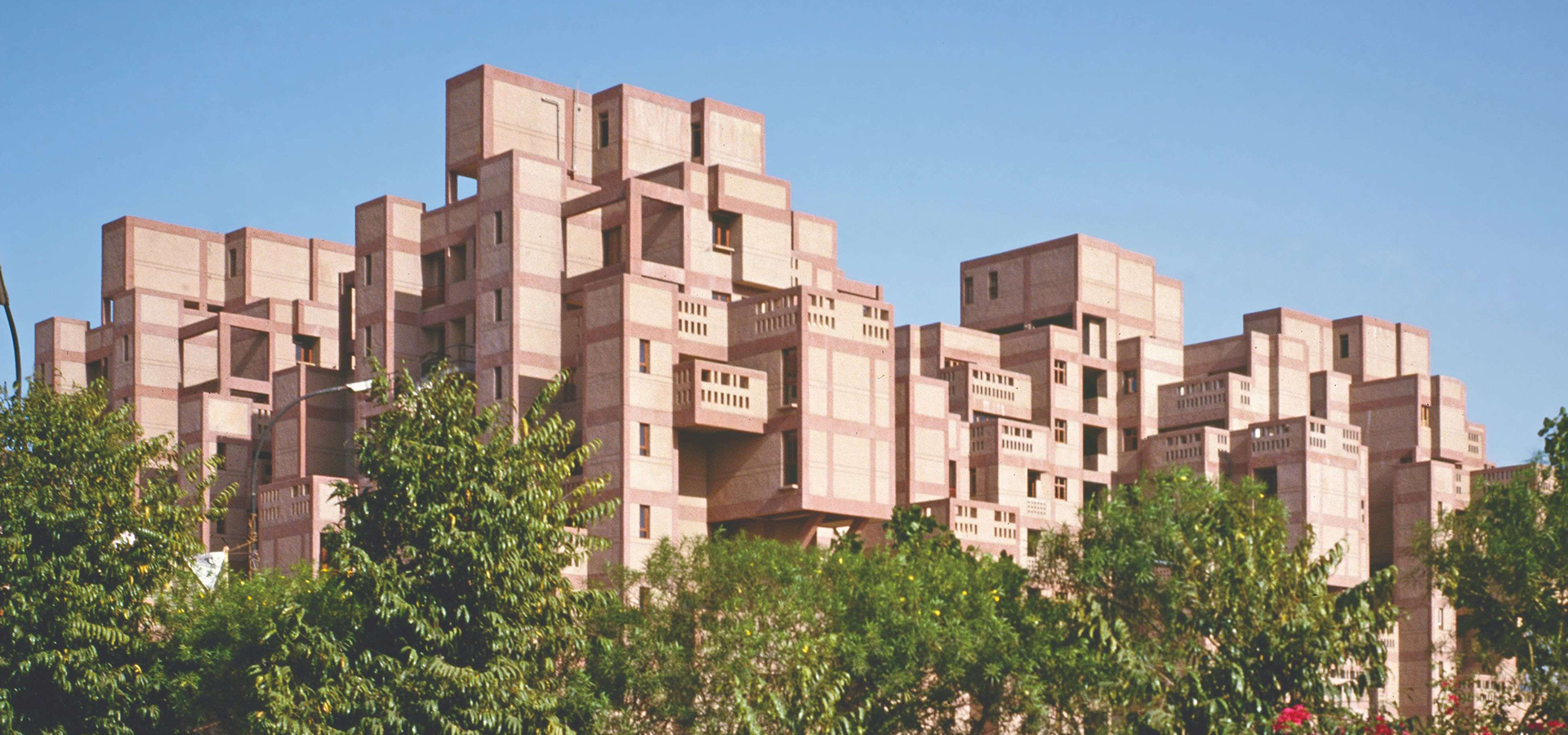 Description:
The programme required 300 units, varying in area from 90 to 120 square metres. A density of 150 apartments per hectare stressed that the development would have to be vertical and not based on a layout of streetscapes. The scheme duly divides the desired number of units across highrise clusters of eight storeys placed around squares. The ground-floor and sixth-floor apartments are duplex with internal staircases while the others are single-floor units, each typically comprising living, dining, kitchen and utility areas with three bedrooms. Undeterred by its tightly massed planning, every unit has a private space through a courtyard or terrace.
The basic cluster, a configuration of three blocks with 22 apartments, is designed to link with others in various permutations and combinations. The richness in cluster formations is enhanced with the terraces pivoting in different directions and a strong structural character, all of which enhance the housing volumes visually. The joining of terraces at higher levels creates elevated gateways that enrich the perspective of spaces seen through them.