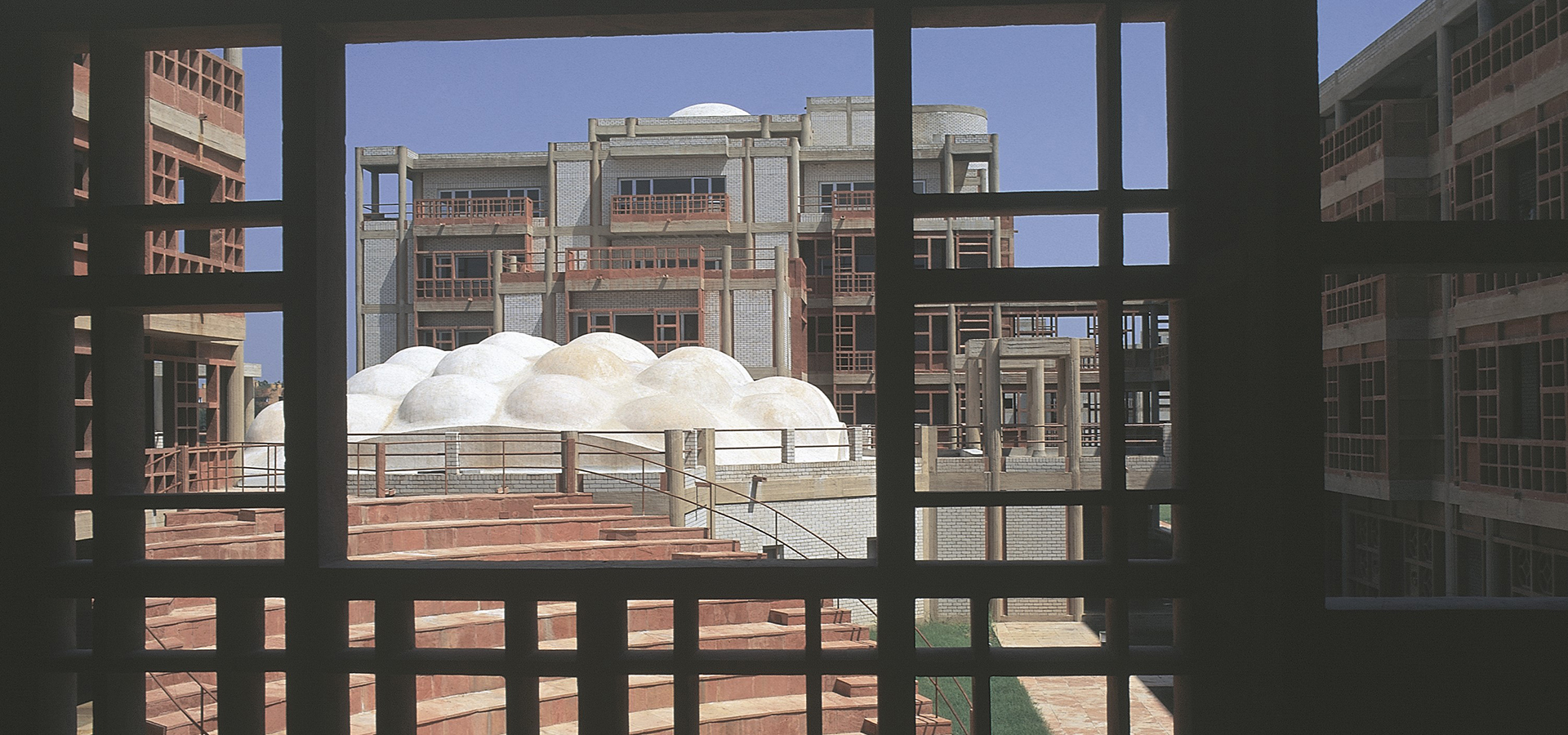 Description:
A richly-rendered building, woven integrally into a structured scheme of foliage, the Gas Authority of India Limited (GAIL) Training Institute is a premier body offering various training programmes related to the gas value chain for professional development of executives working in the Oil & Gas sector.
Raj Rewal was asked to develop a design, which would include classrooms, computer laboratories and a library. Connected by covered corridors facing a well-landscaped court, the ground floor accommodates various areas like workshops, display, cafeteria and auditorium.
The first floor includes a conference room, audio-visual & publication, demonstration and recreation facilities, and the second floor houses the library, seminar room and classrooms.

The structure of the complex is based on R.C.C. frame with coffered ceilings. The infill walls are of sand lime white bricks. The sunscreens around verandahs and balconies are of Delhi-Agra red sand stone. The lattice, "jallis" with intricate patterns exhibit a display of light and shade in the corridors at different times of the day, and lend an ingenious quality to the facades of the institute.
The primary structure of the auditorium consists of steel pipes supporting ferro-cement "bubble domes". The meeting rooms on the top most floor are overlaid with stone ribs supporting feroo-cement domes, as an experimental structure.