Delhi Television Centre, New Delhi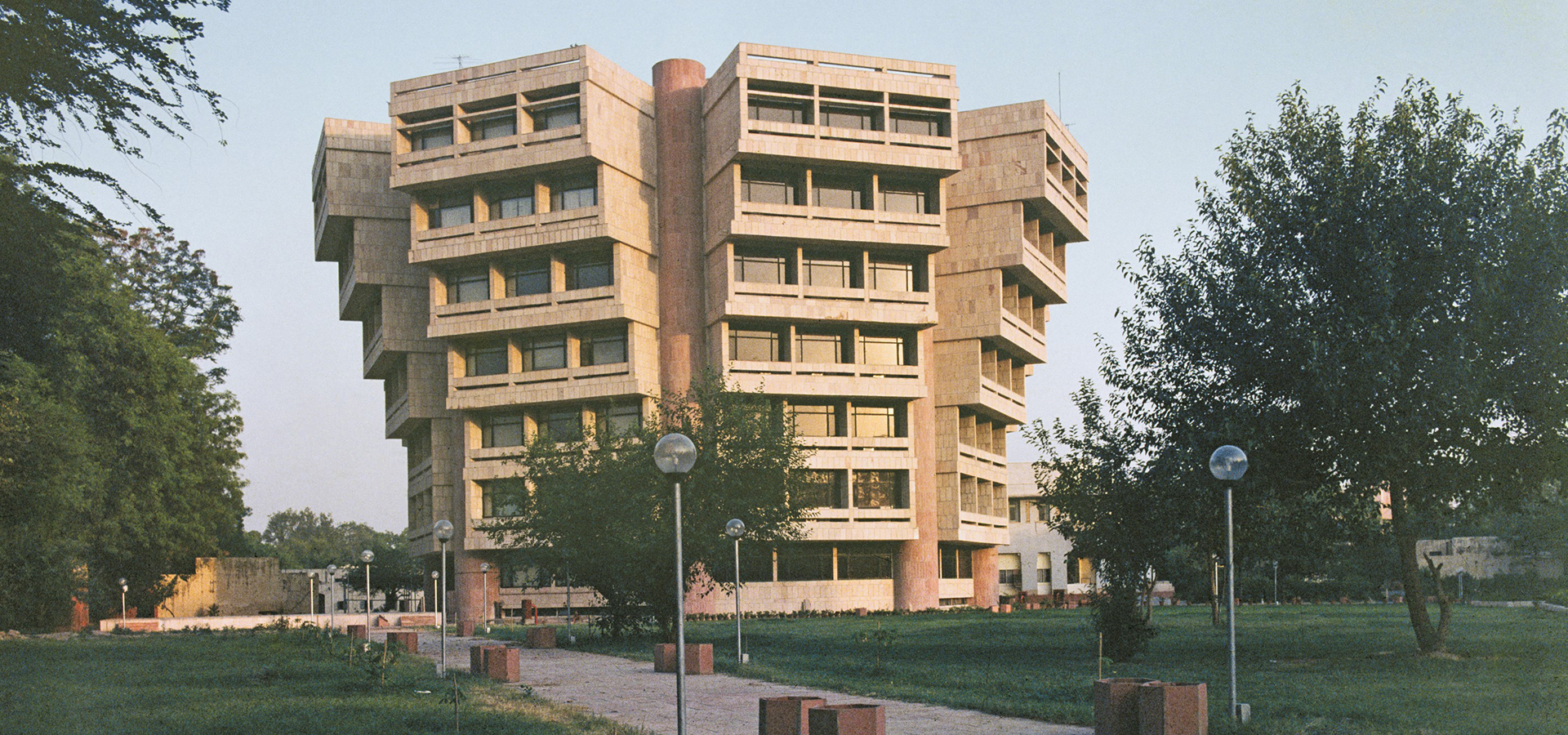 Description:
The Television Centre of Delhi has been built in two distinct blocks. The two-storey block of television production areas, which includes studios, control rooms, and artists' rooms has been placed as far away as possible from noise, and has no external windows. This is in keeping with the strict requirements of television production. These areas must be artificially lit and ventilated by a central air-conditioning system.
Offices for the television administration are located in a separate block adjacent to the main building. The octagonal office spaces of the television headquarters and television centre are cantilevered on the upper floors to provide shade and reduce glare. This also substantially reduces the energy load on central air-conditioning. A central service core contains staircases, lifts and toilet facilities, thereby leaving the external areas free for flexible partitioning. The structure of reinforced concrete slabs resting on beams radiating from hollow circular columns lends itself to this organization. Exterior surfaces are clad with sandstone.